Bret Hart - Hitman: My Real Life In The Cartoon World Of Wrestling 3/5
I totally forgot that I had read this about three or four years ago. The digital edition sports a different cover so it threw me off a little. I should also warn you that I'm a huge pro-wrestling fan. I have a ton of wrestling books lined up so be prepared. In terms of how many of these books I've already read this one isn't exactly the worst. Bret isn't publishing this with the WWE's backing so you can breath easy and be prepared for some serious dirt. That's why we read these isn't it? We want to know which wrestlers are assholes, You know the guys that refuse to put anyone over and think that their shit doesn't stink even though they suck. Bret pulls no punches and he doesn't allow you to forget that he was the best wrestler that ever graced a WWE/F ring. He's the best there is, the best there was, and the best there ever will be damn it!
In terms of honesty there are times where you wonder and even begin to see that Bret is full of shit. He has an ego and who can blame the guy. He's the motherfuckin' Hitman. The guy who was never once faithful to his wife, but to his credit he only used steroids a few times, but being a man whore is acceptable. This is a guy that busted his ass to get where he was and in his defense he was lonely. Why not fuck everything that moves.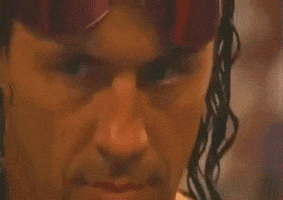 The Harts family is given a lot of print here including his early years as he worked for his father in Stampede wrestling and there's also a lot of heart break and yes even death, Your heart will break at his memories of his brother Owen and even if you haven't read the book you know the story of Owen's death, You also get the details on the Montreal Screw Job which was as real as you can get. Vince comes off a bit slimy but you can see why. Vince is a smooth talker but fails to deliver on a lot of his promises. Kind of like any boss in any job any of us have ever worked at. The book does give you an inside look at wrestling which a lot of wrestling bios attempt but because they're pushed by a wrestling company everyone looks good and everyone's happy.
Bret's book is a decent read but at times his ego drags it down a bit and as much ass as he talks about getting you start to feel as if he should get tested for some diseases. This is a warts and all book that pulls no punches. You wanted Bret's story, here it is in all of its man whore glory. Even if you aren't a fan of wrestling this is worth checking out